Barones Orczy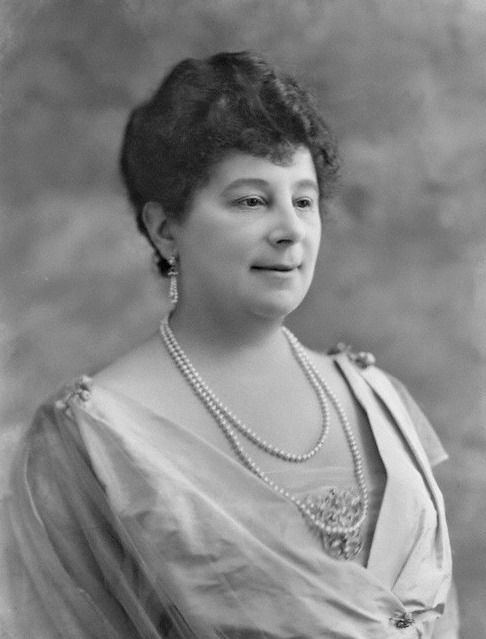 CHAPTRA 1
Kernowek © 2020 Ian Jackson
Yma Gerva awoles
PARYS, FRYNK: mis Gwydngala 1792
Rûth vrâs ow pryjyon, owth omherdhya, owth hanaja: denyl nyns yw an esely ma's in ger, rag bestas gwyls yns y dhe'n wolok ha dhe'n scovarn, bew'hës dre vôvyans vil, venjans ha cas aga lust. An eur – pols kyns howlsedhas. An tyller – an barryas west, wàr an very splat may whrug turont prowt drehevel, deg bledhen a'y wosa, covep vyckenus dhe splander an nacyon ha dhe valghter an turont y honen.
Dres an moyha radn a'n jorna yth o an gylotîn bysy orth y weyth grysyl. Pùb huny may fydna Frynk bôstya anedha i'n cansvledhydnow passys, lower onen a hanow auncyent, hag a woos nôbyl: oll an re-ma a wrug pe aga tholl dhe hireth an wlas cafos lyberta, fraternyta. I'n eur-ma androw y feu an arva hedhys, bytegyns, rag yth esa ken syghtys, creffa gà dynyans, dhe weles gans an bobel, termyn berr kyns degea an barryasow wortyweth drefen an nos.
Ytho an rûth a wrug mos in udn fysky mes a Place de la Grève wor'tu ha'n lies barryas rag meras orth an gwel aral-ma, mynsek y les ha meur y dhydhan.
Dhe weles o hebma pùb dëdh oll – ogh an arystôs, ass êns y tus fol! Anjy o traitours dhe'n bobel, heb mar, pùbonen anedha: gwer, benenes ha flehes, myns o sevys dre hap a'n vrâsyon a wrug obery splander dhe'n pow dhia dermyn Gwerryans an Crows. Noblesse coth Frynk. An hendasow a wrug compressa an bobel, hy gwasca in dadn wewen gogh aga eskys voclys dainty. Ha'n pobel hy honen, i'n tor'-ma hy a veu dhe'n pow an rêwloryon, ow sqwattya aga mêstrysy a'n oos kyns – heb gorra in dadn wewen vëth, rag anjy dhe vos dieskys dre vrâs i'n dedhyow-na, mès in dadn dra moy effethus y vrew: collan an gylotîn.
Ha pùb jorna, pùb udn our, yth esa an drog-daffar a dorment ow prathy y lies vyctym – gwer goth, benenes er, flehes vunys, bys i'n jëdh-na may fedha pedn demondys wàr an dyweth, res porres, a'n Mytern ha'y Vyternes yonk ha teg.
Mès compes o hobma oll. A nyns o an bobel rêwlysy Frynk lebmyn? Pùb den bryntyn o traitour, kepar dell veu y hendasow kyns. Nans o dew cans bledhen yth esa an bobel ow whesa, ow lavurya, ow fâmya, rag sensy lÿs leun a lustys in gorfalster dres kynda. Lebmyn, dhe seul a ros gweres ow colowy an lÿs-na mar vryght, res o omgeles rag selwel aga bêwnans – fia dhe'n fo, mar pe govenek dhedha goheles venjans holergh an bobel.
Hag yth esens y ow tria omgeles yn tefry, hag ow whelas fia: hèn o an sport i'n hol dra poran. Pùb androw kyns degeans a'n yettys, pàn esa kertys an varhas ow mos in udn rew der an lies barryas, y fedha neb arystô fol owth assaya scusy rag sêsyans gans Sedhek an Sawder Poblek. In lower tùllwysk, wàr lower cavanscus, y fedhens y ow prevy slyppya der an keow, ha'n yettys gwardyes mar dhâ gans soudoryon cytysan a'n Repùblyk. Gwer in dyllas a venyn, benenes ha'n aparell a dhen i'ga herhyn, flehes gwyskys in cloutys an begger: yth esa nebes a bùb sort i'ga mesk: contys, marqwyssyow, dûkys kefrës, oll ci-devant, oll whensys dhe fia in mes a Frynk, dhe hedhes bys in Englond, pò in neb gwlas volethys eqwal, hag ena dhe sordya sians estrednek warbydn an Wheldro ha'y glory, pò cùntell ost ervys rag delyfra an brysners dhyflas i'n Templa, an re o cries i'n termyn passys sovrans a Frynk.
Saw kychys vowns y ogas pùpprës orth an barryasow. Dhe Serjont Bibot spessly, i'n Yet West, yth esa dewfrik marthys fin rag aswon arystô warlergh y odour, in despît dhe dùllwysk perfeth kyn fe. Nena y fedha an sport ow tallath sur. Ûsadow Bibot o meras wàr y bray kepar dell vydna cath regardya an logosen, gwary ganso, dres qwartron our hir par hap, gwil wis y vos decêvys der an tùll: an blew fâls ha'n tybmyn erel a dremlyw a'n gwaryjy, ow cudha honensys dhe neb marqwys pò cont nôbyl ha ci-devant.
Dar! th'esa sens lybm a dhydhan dhe Bibot, ha ty a via pës dâ mar fednes tarya ryb an Barryas West, rag aspia an den-ma ow cachya arystô in cres y assay diank a venjans an bobel.
Traweythyow Bibot a vydna gasa y bray dhe bassya oll der an yet, owth alowa dhodho cresy, spâss dyw vynysen dhe'n lyha, ev dhe vos scappyes a Parys in gwir, hag abyl dhe hedhes in sawder âls Englond kyn fe. Mès maner Bibot o gasa an anfusyk dhe gerdhes neb deg mêter wor'tu ha'n powdir ôpyn, ena danvon dew dhen wàr y lergh ha'y dhry dhe dre, wosa stryppya y dùll.
Dar! nyns o wharthus dres ehen? Benyn y fedha an foesyk, menowgh lowr an happyans, martesen neb gororydhes wothys, ha fest dydhanus hy syght i'n prës may cafas hy honen awos pùptra in dalhen Bibot, ha convedhes an trial dydro dell esa ternos orth hy gwetyas, ha byrlans Madame la Guillotine a'y wosa, maga cuv.
Heb marth, ytho, freth o an rûth adro dhe yet Bibot in hy frobmans, an androw-ma a hynon Wydngala. Yma lust an goos owth encressya prest gans plegadow, nyns eus gwalgh: hedhyw solabrës an rûth a wrug gweles cans pedn bryntyn codhys in dadn an gylotîn, ha fast hy forpos dhe weles cans moy, dhe godha avorow.
Yth esa Bibot a'y eseth wàr vallyer omwhelys ha gwag, in ogas dhe yet an barryas, ha parcel bian a soudoryon citoyen ganso dhe gomondya. An gweyth agensow a veu pòr dobm. Y fydna an arystôs volethys, gyllys in brawagh dhe voy, strîvya oll aga ehen rag slynkya mes a Parys: gwer, benenes ha flehes, a'n tyller may whrug aga hendasow, in oos pell kyn fe, servya an Bourbons traitus – anjy oll o ewn traitours ha boos ewn dhe'n gylotîn. Contentys o Bilbot dell ylly ev, pùb dëdh, dyskevera myternydhyon in fo ha'ga gorra tre, cùhudhys may fêns y arâg Sedhek an Sawder Poblek, ha'y gaderyor, Citoyen Foucquier Tinville, dâ y gerensa dhe'n pow.
Robespierre ha Danton, pùbonen a'ga dew, a gomendyas Bibot dre rêson y dhywysycter, ha balgh o Bibot fatell veu danvenys ganso, heb iny vëth, hanter-cans arystô, ha moy, dhe'n gylotîn.
Saw hedhyw y cafas an serjons, kenyver comondyas wàr an barryasow, arhadow specyal. Degensow, arystôs fest brâs aga nùmber a spêdya diank a Frynk ha drehedhes Englond in sawder. Yth esa whedhlow coynt lowr ow tùchya pùb scappyans-ma. Y fowns pòr venowgh, ha reveth aga bolder, ha brës an bobel gyllys dhe frobmans ùncoth wàr oll an dra. Dempnys veu Serjont Grospierre dhe'n gylotîn abàn wrug alowa dhe gowl-deylu arystôs slyppya mes a'n Yet North in dadn y very tron.
Afydhys o oll an scappyans-ma dhe vos arayes gans bagas a Sowson may hevelly aga bolder dybarow, ha'n re-ma, porposys stag dhe vellya orth negys nag o longus dhedha màn, ow passya gà thermyn frank in kibyans a vyctymys destnys lafyl dhe Madame la Guillotine. Scon tevys veu myns an whedhlow: gwir o hanvos an bagas-ma a Sowson heb dowt; ha pelha, aga mêster o den a golonecter – y goraj ogas kemusur hag anethow a fancy. Alês yth êth storys stranj fatell veu hebma, ha'n arystôs a veu sawyes ganso, dywel adhesempys, pàn dheffons y dhe'n barryasow, hag anjy ow scappya mes a bùb yet dre vainorieth wornaturek yn tien.
Bythqweth ny wrug den vëth aspia an Sowson gevrînek-ma. Na ny veu mencyon a'ga lêdyor, lemen gans crenans hegol. Pùb torn y fedha Citoyen Foucquier Tinville ow recêva, neb eur i'n jëdh, pîss paper dhyworth neb danvonor kevrînek; traweythyow ev a'n cafas in pocket y gôta, ken prejyow y feu istynys dhodho gans neb i'n rûth, hag ev wàr an fordh dhe gùntellyans a Sedhek an Sawder Poblek. Screfys i'n paper pùb termyn yth esa avîsyans cot fatell o an bagas a Sowson bysy in ober, ow mellya yn frâs. Ha sînys o an scrif pùpprës gans arweth lînednys rudh – flour bian, steren y shâp, eson ny in Kernow orth y henwel Brathles Cogh. Bohes our wosa an gwarnyans dhe vos recêvys, an citoyens in Sedhek an Sawder Poblek a vedha ow clôwes tell veu spêdys dhe nyver a vyternydhyon ha bryntynyon hedhes bys i'n mor, ha'ga fordh ow mos dhe Englond ha sawder.
Doblys veu an wethysy orth an yettys, godros a vernans declarys dhe'n serjons-comondysy, ha profyes o larj-rewardys rag cachya an Sowson, mar vold mar daunt. Sùm a bymp mil frank o dedhewys dhe bynag oll a wrelha settya dalhen i'n vlejen-ma, kevrînek, gohelus, flour a Vrathles Cogh.
Dhe vreus pùbonen, yth o Bibot an den dh'y dhalhedna, ha Bibot owth alowa dhe'n grejyans gwredhya fast i'n bobel kettep pedn. Ytho, dëdh ha dëdh, lies huny a vydna dos ha meras warnodho, i'n Yet West, rag may hallons y bos ena pàn wrelha ev settya y dhêwla wàr neb foesyk arystô, ha'n Sows mar gevrînek kefys in coweth warbarth.
"Ba!" yn medh Bibot dh'y gorporal lel. 'Fol veu Citoyen Grospierre! Pe unweyth my dhe vos gwethyas an Yet North dewetha seythen ...'
Citoyen Bibot a wrug trewa dhe'n leur rag dysqwedhes y dhysdain a'y gowethyas gocky.
"Fatla wharva an dra, citoyen?" a wovydnas an corporal.
"Yth esa Grospierre orth an yet, hag ow côlyas yn tâ," Bibot a dhalathas, hautîn y don, ha'n rûth ow clôsya in y gerhyn, ha goslowes dewhans orth y whedhel. "Ny oll re glôwas mencyon a'n Sows-ma, brâs y vellyans, an flour melygys a Vrathles Cogh. Hedna ny wra soweny ow passya ow yet avy, morbleu! marnas ev yw an jowl y honen. Saw assa veu Grospierre fol! Yth esa kertys an varhas ow mos der an yet, hag onen cargys gans ballyers, den coth y dhrîvyor, ha maw ryptho. Grospierre o tùch medhow, mès pòr gonyng, orth y vreus y honen. Ev a wrug checkya i'n ballyers aberveth – wèl, an moyha radn anedha – ha gweles y bosans y gwag, ha gasa an kert dhe vos in rag."
Hanajen a sorr ha scorn êth der oll an anfusygyon wadn-wyskys o hêsys, bùsh brâs, dhe Citoyen Bibot in y gerhyn.
"Warlergh hanter-our," an serjont a wrug pêsya, "yma capten a'n wethysy devedhys ha parcel a soudoryon ganso, hanter-ugans anedha. 'A veu kert tremenys obma?' yn medh, berr y anal, ow covyn orth Grospierre. 'Beu,' Grospierre a worthebys, 'scant hanter-our alebma.' 'Dar! ny wrussys alowa gà scappyans?' a grias an capten, engrys dhe gonar. 'Ty â rag helma dhe'n gylotîn, citoyen serjont! Cudhys i'n kert-na th'esa an Duc ci-devant de Chalis hag oll y deylu!' 'Pywa!' yn medh Grospierre, diegrys in udn daredna. 'Eâ! ha'n drîvyor, ev o an Sows melygys, an very flour a Vrathles Cogh.'"
Garm ùllys a gùssyans a wrug kemeres an whedhel-ma. Citoyen Grospierre êth ha tylly wàr an gylotîn a'y gamwonys, mès assa veu fol! ogh! assa veu fol!
Yth esa Bibot ow wherthyn kebmys orth y whedhel y honen, pols dâ ma na ylly pêsya.
"'Gwrewgh châcya, a wesyon len,' an capten a grias," yn medh Bibot, wosa spis, "'Remember pùbonen an reward. Gwrewgh châcya. Sur nyns yns y gyllys pell!' Ha gans an lavar-na ev a stêvyas der an yet, ha'y hanter-ugans soudor wàr y lergh."
"Mès re holergh!" a levas an rûth, meur hy frobmans.
"Den vëth ny veu kychys!"
"Mollath Dew wàr Grospierre rag y folneth."
"Gwyw veu y vernans!"
"Lacka wrians! heb whythra an ballyers dour."
Saw yth esa an tardhow-ma ow tydhana Citoyen Bibot dres ehen, hag ev gorrys in wharth bys may feu gloos in y denwednow, ha'n dagrow ow frôsa wàr y dhywvogh.
"Nâ, nâ!" yn medh wortyweth. "Nyns esa an arystôs i'n kert. An drîvyor nyns o flour a Vrathles Cogh!"
"Pywa!"
"Nâ màn! Capten an wethysy, hèn o an Sows melygys, in tùllwysk. Ha'y soudoryon, arystôs kettep huny!"
Ny leverys an rûth tra vëth i'n tor'-ma: gornaturek o sawor an whedhel, certan sur, ha Duw kyn feu dylës gans an Repùblyk, ny ladhas hebma an own yn tien na whath a daclow gornaturek in colon an bobel. Res o an Sows dhe vos an tebel-el y honen in gwrioneth.
Yth esa an howl ow sedhy isel i'n west. Bibot a wrug ombarusy rag degea an yet.
"En avant an kertys," yn medh.
Restrys in udn rew, yth esa hanter-ugans kert tyldys ha parys dhe dhyberth orth an dre, rag kerhes an ascor mes a'n powdir ogas, ha'y dhry dhe'n varhas ternos vyttyn. Dhe Bibot an moyha radn o aswonys yn tâ, rag anjy dhe dremena der y yet dywweyth pùb jorna wàr aga fordh dhe'n dre hag arta in mes. Ev a gêwsy orth onen pò dew a'ga drîvyoresow – benenes êns y dre vrâs – hag examnya tu aberveth an kertys gans rach.
"Res yw bos war," y fedha ev ow leverel, "ha my heb mos tùllys kepar ha'n fol Grospierre.'
An benenes esa ow trîvya an kertys, anjy o ûsys dhe bassya an jorna wàr Place de la Grève, in dadn soler an gylotîn, ow whedhla hag ow qwia wàr dhywnajeth, intentys dhe aspia an steus a gertys dybednans pàn dheuth ha carya an vyctymys, myns a vedha la Terreur ow ladha pùb dëdh. Sport brâs o gweles an arystôs ow tos dhe Madame la Guillotine ha'y wolcùm teg. Meur o gorholeth a'n esedhow ogas dhe'n soler. Yth esa Bibot wàr dûta i'n Place dres an jorna. Y hylly ev aswon an moyha radn a'n gwrahas coth, 'tricotteuses' dell êns y cries abàn esens y ow qwia a'ga eseth, ha pedn ha pedn ow codha in dadn an gollan, hag anjy lagednys lowr kyn fe in goos an arystôs velygys.
"Hé, la mère!" yn medh Bibot dhe onen a'n gwrahas scruthus. "Pëth a'th eus ena?"
Kyns i'n jëdh ev a wrug hy gweles solabrës, ha'y gwians ha whyp hy hert rypthy in ogas. I'n tor'-ma yth esa res hir, cudydnow todnek, stegys wàr dhornla an whyp – lieslyw, owr hag arhans, melen ha tewl – hag yth esa an wragh orth aga chersya gans hy besias hûjes hag ascornek, hag ow mockya Bibot.
"Cowethys veuv vy gans an sodhak yw caror dhe Madame Guillotine," yn medh hy, in udn wherthyn yn harow. "Ev a drohas an re-ma dhybmo, dhywar an pednow pàn ethons y ha rolya dhe'n dor. Re wrug promyssya dhybm moy whath avorow, saw ny wora' mar pedhaf i'm tyller ûsys."
"Hâ! prag na, la mère?" Bibot a wovydnas, hag ev, soudor calesys kyn fe, ny ylly sevel orth crena dhyrag last an semlant uthyk-ma a venyn, ha'n trôfy grysyl wàr dhornla hy whyp.
"Ma dhe'm mab wydn an pockys munys," yn medh hy, ha sqwychya hy bës brâs dh'y hert tro ha'n tu aberveth. "Ma nebes tus ow leverel an pla du dell yw! Mars yw defry, ny vëdh alowys vorow vysytya Parys."
Orth an kensa syllaben a'n ger pockys, Bibot a wrug stap hastyf wàr dhelergh, ha pàn gowsas an wragh goth a'n pla du, ev êth ha kildedna dhyworty scaffa galla.
"Mollath Duw warnas!" yn medh, in udn hanaja, ha'n rûth cowal ow voydya pùb hast, ha'n kert gesys y honen oll in cres an plain.
An wragh goth a wrug wherthyn.
"Mollath warna why, citoyen, rag why dhe vos coward," yn medh. "Ba! pana dhen! ha why ow perthy own a gleves."
"Morbleu! an pla du!"
Pùb huny o dysevys tawesek gans euth, hag anjy oll lenwys a scruth rag an dysês casadow, tra udnyk may hylly whath sordya brawagh ha dyflassys i'n creatùrs-ma, gwyls ha milhës.
"Kewgh in mes, why ha'gas mêny a bla!" Bibot a wrug cria, hos y lev.
Gans wharth garow arta, ha ges isel inwedh, an wragh goth a whyppyas hy hackny tanow ha drîvya hy hert in mes a'n yet.
Namys veu an dohajëdh der an happyans-ma. Yth esa dhe'n bobel own brâs a'n dhyw hager-vollath, a'n dhew gleves na ylly den vëth sawya, an dhew ragresor a vernans uthyk ha forsâkys. Yth esens y ow crowdra adro dhe'n barryasow, omlavar ha serrys rag polta, ow lagata an eyl wàr y gela, meur an skeus, ow coheles an eyl y gela kepar ha pàn ve anyen, rag dowt an pla dhe vos ow scolkya i'ga mesk. Dell wharva in câss Grospierre kekefrës, wharê y feu capten an wethysy omdhysqwedhys yn trobm. Saw hebma o aswonys dhe Bibot, ha peryl vëth ev dhe vos Sows in gwrioneth, sotel ha tùllwyskys.
"Kert ..." ev a grias, scant y anal, ha kyns drehedhes an yet.
"Pàn gert?" Bibot a wovydnas, yn harow.
"Drîvys gans gwragh goth ... Kert tyldys ..."
"Hanter-ugans kert yth esa ..."
"Gwragh goth? Ha hy ow leverel bos an pla du wàr an mab?"
"Esa ..."
"Dar! ny wrusta gasa dhe'n kert passya?"
"Morbleu!" yn medh Bibot, ha'y vohow pùrpùr gyllys dhe wydn desempys der euth.
"I'n kert-na th'esa an Comtesse ci-devant de Tourney ha'y dew flogh. Anjy oll yw traitours ha dempnys dhe vernans."
"Ha'n drîvyores?" Bibot a wrug hanaja, ha crenans hegol ow resek y geyn ahës.
"Sacré tonnerre," yn medh an capten, "yma gorgîs y bos an Sows melygys y honen – an flour a Vrathles Cogh.'
GERVA – GLOSSARY
Definitions have generally been confined to those relevant for the story. To keep the glossary to a manageable length the listing excludes the most common words. These are best looked up in Gerlyver Kescows (Ian Jackson).
On-line at https://www.skeulantavas.com/vocabulary/gerlyver-kescows-2nd-edition
If you need grammar, by far the most helpful book is Desky Kernowek (Nicholas Williams, Evertype 2012).
an pla du m [the] plague (bubonic)
an pockys munys pl [the] smallpox
andro·w adv/m [in the] late afternoon
aneth m anethow [marvellous] adventure
anfusyk m anfusygyon wretch
angra v anger
aparell m outfit
arva f carnage
a·rystô m a·rystôs aristo (slang for aristocrat)
ascor m produce
ascornek adj bony
auncyent adj ancient
avîsyans m notice, notification
awo·s pùptra ‖ phr in spite of everything
ba interj bah
balghter m pride
barryas m barryasow barricade
begger m beggers beggar
berr adj short
blejen f blejednow flower
bocla v buckle
bold adj bold, daring
brathles ‖ cogh m scarlet pimpernel
brawagh m terror
bryght adj bright
calesy v harden
cavanscus m cavanscosow pretext
clôsya v close in
cogh adj scarlet
collan f colanow knife (large)
comondyas m comondysy commander
cont m contys count
conyng adj clever
coraj m courage
corporal m corporals corporal
coward m cowardys coward
cowethya v (gans) make friends (with)
cowethyas m cowethysy colleague
creatùr m creatùrs creature
crenans m shudder, trembling
crowdra v hang about
cùssyans m execration
cy·tysan m cy·tysans citizen
danvonor m danvonoryon sender
decêvya v deceive, hoodwink
degeans m closing
degensow adv = agensow
denyl adj human
dewha·ns adv at once, eagerly
dhe dre phr = tre (back)
dieskys adj shoeless
drîvyor m drîvyoryon driver
drîvyores f drîvyoresow driver (female)
dûk m dûkys duke
dyflassys m disgust
dynyans m attraction
dysdai·n m disdain
dysê·s m disease, malady
dysevel v overturn, upset
dywel adj invisible
dywvogh du cheeks, face
encressya v increase
eqwal adj equal
er adj fresh, green
fâmya v starve
foesyk m foesygyon fugitive
folneth m foolishness, folly
frank m francow franc (currency)
frate·rnyta m fraternity
fysky v rush
ges isel m coarse jest[ing]
gloos f glosow pain, ache
gôlyas v keep watch
gorfalster m luxury, extravagence
gorholeth m demand
gornaturek adj supernatural
gororydhes f gororydhesow marchioness
grysyl adj gruesome, ghastly
gwadn-wyskys adj ill-clad
gwalgh m enough (to sate appetite)
Gwerryans an Crows phr The Crusades
gwia wàr dhywnajeth phr knit (with needles)
gwians m knitting
gwil wis phr pretend
gwredhya v take root
gylotî·n m gylotî·ns guillotine
hackny m hacknys nag
hanter-ugans numeral dozen (as approximate number)
happyans m happening, occurrence
hastyf adj hasty
hautîn adj haughty, pompous
hegol adj credulous, superstitious
helma pron = hebma
hendas m hendasow ancestor
hêsya v crowd, throng
howlsedhas m sunset
hûmour m humour
hynon f fine weather
heb iny vëth phr on one's own initiative
hos adj hoarse
hûjes adj huge
intentys adj (dhe2) intent (on)
kekefrës adv = kefrës (emphatic)
kert dybednans m kertys tumbril
kert tyldys m kertys covered cart
kibyans m snatching
lagata v eye
lagedna v bespatter
last m loathsomeness
lemen prep save, except
leva v utter
lieslyw adj multi-coloured
lyberta m liberty
lÿs f lÿsow court
marqwyss m marqwyssyow marquess
mellyans m meddling, interfering
melyga v curse
meur y dhydha·n phr amusing
milhe ‖ v brutalize
molethy v curse
myternydhyon pl royalists
nôbyl adj noble
ombarusy v prepare intr
omgeles v hide intr
omherdhya v surge
omlavar adj dumb, silent
parcel m & f detachment, squad
Parys f Paris
pîss m pîcys piece
plegadow m satisfaction
pray m prey
promyssya v promise
prowt adj proud
pùrpùr ‖ adj purple
ragresor m ragresoryon precursor
regardya v regard
repùblyk m repùblygow republic
reveth adj astounding
rewa·rd m rewardys reward
rêwlor m rêwloryon ruler
rêwlysy pl rulers
scappyans m escape
scolkya v lurk
scorn m scorn, contempt
scusy v (rag) evade
Sedhek an Sawder Poblek m The Committee of Public Safety
serjont m serjons sergeant
sevys a2 phr descended from
sovran m sovrans sovereign
sqwychya v jerk
story m storys story
syllaben f syllabednow syllable
taredna v thunder
tarya v tarry
ternos adv next day
ternos vyttyn phr next morning
todnek adj curly
traitus adj treacherous, traitorous
tria (pronounced 'treya') v try (to)
trobm adj sudden
trôfy m trôfys trophy
tùll m deceit, disguise
tùllwysca v disguise
ùllya v howl
vyckenus adj eternal, undying
wàr dûta phr on duty
whyp m whyppys whip
whyppya v whip