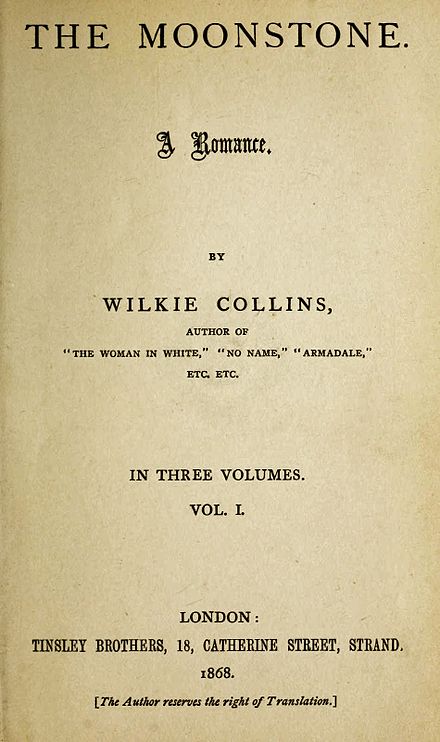 Cudhlen an kensa dyllans, 1868
Kernowek © 2020 Ian Jackson
Yma Gerva awoles
RAGLAVAR
AN ASSAULTYANS WÀR SERYNGAPATAM
Devyn mes a scrif teylu
I
Yth esof ow tanvon an nebes geryow-ma – scrifys in Eynda – dhe'm nes'hevyn in Englond.
Ow forpos yw styrya an achêson a'm kentrynnas dhe sconya ry dorn dyhow a felshyp dhe'm kenderow, John Herncastle. Ow thaw, a wrug vy sensy bys lemmyn in omrêwl, re beu camùnderstondys gans esely i'm teylu, ha'ga breus dhâ yw dyhepcor genef. Yth esof ow pesy astel jùjment, erna wrellons y redya ow derivadow. Hag yth esof ow teclarya, wàr ow ly, an pÿth a vynnaf scrifa dhe vos, hardlych wàr an lytheren, gwir oll.
An dyspûtyans pryva intredhof ha'm kenderow a veu sordyes in wharvedhyans poblek brâs, may feun ny kevrennek ino, agan dew: hèn yw, i'n omsettyans erbynn Seryngapatam, comondys gans Caslewyth Baird, an peswora mis Mê, 1799.
An cyrcùmstancys rag may hallons y bos convedhys yn cler, res yw dewheles polta, bys i'n termyn kyns an omsettyans, ha gul mencyon a'n whedhlow, ow resek i'gan caslÿs, a'n tresour in jewelys hag owr esa crunys in Palys Seryngapatam.
II
Yth esa onen a'n gwylssa whedhlow ow perthyn dhe Adamant Melen – gèm meur y hanow in cronyclys teythiak Eynda.
Yma an hengovyon moyha avarr ow tescrifa fatell o an gèm settys in tâl duw Eyndek peswar y dhorn a noswedha an Loor. Part rag y golour coynt, part rag crejyans coth a bretendya ev dhe glêwes awedhyans an duw esa an men owth afîna, hag ev owth encressya pò lehe y splander i'n kettermyn gans agwedhow an loor: rag hemma oll, an gèm a wainyas an hanow yw cries in Eynda bys hedhyw – AN LOORVEN. Yth esa crejyans hevelep, dell yw whedhlys, in Pow Grêk ha Rom i'n termyn eus passys – heb tùchya bytegyns (dell happyas in Eynda) adamant sacrys dhe servys a neb duw, mès gèm hanter-boll ow longya dhe iselha ordyr a'n veyn brecyùs, cresys dhe vos in danjer an loor – ha'n loor, i'n eyl câss kefrÿs, ow ry an hanow yw an gèm gelwys ganso in mesk cùntelloryon i'gan dedhyow ny.
Yma anethow an Adamant Melen ow tallath in unegves cansvledhen Oos an Gristenyon.
I'n eur-na, an conqwerrour Sarsynek, Mahmûd a Ghyzny, a dremenas dres Eynda, sêsya an cyta Somnauth sans, ha pylla oll an tresours mes a'y thempla gerys dâ, drehevys nans o lies cansvledhen – scrin a brierynsys Hyndû, hag onen a'n marthùjyon in bÿs an Ÿst.
Diank dhyworth crefny an Sarsyns woreskynnus ny wrug duw vÿth esa gordhyes i'n templa, saw onen yn unsel: duw an loor. Gwithys gans try Brâmyn, y feu an duw pur, ha'n Adamant Melen in y dâl, remôvys worth golow nos, ha caryes bys i'n nessa cyta sans Eyndek – an cyta Benares.
Omma, in scrin nowyth – in hel brith dre veyn brecyùs, in dann do scodhys wàr golovennow owrys – yth esa duw an loor desedhys ha gordhyes. Omma, i'n nos may feu an scrin cowlwrÿs, Vyshnû an Sawyor a wrug apperya dhe'n try Brâmyn in hunros.
An duwsys a wrug anella anal dhuwyl wàr an Adamant in tâl an duw. Ha'n Brâmyns êth wàr benn dêwlin ha cudha aga fâss i'ga fows. An duwsys a wrug erhy may fe an Loorven gwithys, dhia'n eur-na in rag, gans try fronter torn ha torn, mo ha myttyn, bys in dyweth kenedhlow mab den. Ha'n Brâmyns a wrug attendya, ha plegya dhyrag y vynnas. An duwsys a dharganas myshevyans sur wàr bùb mortal a ve bedhus lowr dhe settya dorn dhe'n gèm sans, ha wàr bùb huny a'y vêny ha'y hanow dell wrella y gemeres wosa henna. Ha'n Brâmyns a wrug gul dhe'n dhargan bos scrifys a-ugh yettys an scrin in lytherennow owrek.
An eyl oos a sewyas y gela. Kenedhel ha kenedhel yth esa holyoryon an try Brâmyn whath ow qwitha aga Loorven dres pris, mo ha myttyn. An eyl oos a sewyas y gela, bys in kensa bledhynnow an êtegves cansvledhen Gristyon, may teuth rainyans Awrùngzeb, Emprour an Môgùls. Warlergh y arhadow y feu terros ha ravyn gesys dhe wary unweyth arta in mesk templys gologh Brâmah. Defolyes o scrin an duw peswar y dhorn gans ladhva a vilas sans. Terrys dhe dymmyn veu pùb delow a dhuwsys, ha'n Loorven sêsys gans sodhak uhel y renk in ost Awrùngzeb.
An try fronter-withyas, heb gallos dre nerth ôpyn dascafos aga thresour gyllys dhe goll, a wrug sewya hag aspia orto in tùllwysk. Y tremenas, onen hag onen, an kenedhlow yn pelha. Marow yn tyflas veu an gwerryor a wrug an dysacrans. An Loorven êth ha passya (ow ton y vollath ganso) a'n eyl dorn Sarsyn dylaha bys in y gela. Ha whath, der oll an chauncys ha chaunjys, yth esa holyoryon an try fronter-withyas ow pêsya an gôlyas, hag anjy ow qwetyas an jëdh may fenna Vyshnû an Sawyor restorya aga gèm sans dhedha arta. Termyn a rolyas wàr rag, dhia'n kensa bys i'n dewetha bledhynnow a'n êtegves cansvledhen Gristyon. An Adamant a godhas dhe berhenogeth Typpû, Sowdon Seryngapatam, hag ev ow cul dhe'n gèm bos settys avell tegen in carn dagyer, ha comondya may fe sensys in mesk y dresour, flour y arvow. Ena inwedh – in palys an Sowdon y honen – an try fronter-withyas a bêsya an golyas in dann gel. Yth esa try sodhak in mêny Typpû, estrenyon dhe'n re erel, hag y whrussons y gwainya trest aga mêster, ow conformya, dhe'n lyha dell hevelly, dhe'n grejyans Sarsynek. Ha'n tredden-na, yth êns y, dell veu whedhlys, an try fronter in tùllwysk.
III
I'n vaner-ma y fedha istory an Loorven, leun a fancy, derivys i'gan caslÿs. Ny wrug ev argraf sad wàr den vÿth marnas ow henderow – ha'y gerensa a varthùjyon owth inia y gresys. I'n gordhuwher kyns an omsettyans erbynn Seryngapatam, ev o serrys oll yn tyrêson orthyf, hag orth re erel, ha ny ow tyghtya an dra avell fantasy. Kedrynn fol a sewyas. Hag anger anfusyk Herncastle a wrug mêstry warnodho. Ev a dheclaryas, bôstus y gis, fatell vynna gweles an Adamant wàr y vës bysow, pàn wrella army an Sowson fetha Seryngapatam. Salusys veu an tardhans-ma gans wharth brâs, hag ot an dra, dell wrussyn oll soposya i'n eur-na, fynsyes ha due.
Gesowgh vy dh'agas lêdya wàr rag bys in dëdh an omsettyans.
Dyberthys veuv vy orth ow henderow i'n very dallath. Bythqweth ny'n welys pàn wrussyn tremena an ryver wàr an basdowr; pàn wrussyn plansa baner an Sowson i'n kensa torrva; pàn wrussyn passya der an cledh dresty, hag entra dhe'n dre, owth omlath rag pùb mêsva a'n fordh. Dworenos, mayth o gwainys oll an tyller, ha wosa Caslewyth Baird y honen dhe gafos corf marow Typpû in dann rahell a'n dus ledhys, i'n very eur-na my a wrug metya arta gans Herncastle.
Esel en ny, agan dew, a neb bagas danvenys warlergh arhadow an caslewyth rag lesta an ravnans ha'n gabûlva a holya agan conqwest. Yth esa sewyoryon an gaslÿs ow farya scruthus aga outray. Ha lacka vÿth, an soudoryon a gafas fordh, dre dharas heb defens, aberth in tresourjy an Palys, ha carga aga honen gans owr ha jewelys. I'n gort avês dhe'n tresourjy poran ny a wrug metya, my ha'm kenderow, rag may hallon ny constrîna lahys an dyskybleth dh'agan soudoryon agan honen. Y feu sorr tanek Herncastle, apert dell welys vy, asperhÿs bys in sort a gonar der an tebel-ladhva may whrussyn ny tremena dredhy. Ev o pòr anwyw, orth ow breus, dhe berformya an dûta a veu gorrys warnodho in charj.
Yth esa tervans ha cabûlva lowr i'n tresourjy, bytegyns adar garowder, gweles kemmys dell yllyn. Yth esa an soudoryon (an hanow mars yw dhe ûsya) ow shâmya aga honen in cher dâ. Sport isel, merkeryow a bùb ehen, yth esens in chyffar intredha. Whedhel an Adamant a wrug dysqwedhes unweyth arta heb y wetyas, ha ges dregynus y form. "Pyw a gafas an Loorven?", yth o henna an cry dywysyk esa ow piga dhe'n ravnans, kettel veu lettys i'n eyl tyller, dastardha in y gela. Pàn esen vy whath ow whilas establyshya rêwl yn euver, my a glêwas uj uthyk a'n tu aral dhe'n gort, ha ponya dystowgh tro ha'n arm, ow perthy own brâs a drouvya tardh nowyth a'n pyllans i'n qwartron-na.
My a dheuth dhe dharas egerys, ha gweles corf a dhew dhen Eyndek (sodhogyon a'n palys, dell dhesmygys a'ga gwysk) growedhys dhe'n entryng adreus, yn farow.
Cry aberveth a wrug dhymm fystena ajy dhe rom esa ow servya, orth ow syght, avell gwithva arvow. Yth esa tressa sodhak Eyndek, mortal golies, ow sedhy ryb treys neb den, na welyn vy ma's y geyn. An den a wrug trailya i'n very prÿs may teuth vy, hag otta John Herncastle, fakel i'n eyl dorn, dagyer in y gela, ha'n goos glÿb ow tyvera dhywar henna. Gèm, settys avell talpen in carn an dagyer, a wrug luhesy in golow an fakel ha Herncastle owth omdrailya, kepar hag elven a dan. An Eyndek a sedhys in newores, bys in y dhêwlin, meneges an dagyer in dorn Herncastle, ha leverel, in y vammyêth: – "An Loorven a gemmer y venjans hogen, warnow'why ha wàr gàs chy!' Indella yn medh, ha codha marow wàr an leur.
Kyns dell allen vy mellya orth an dra, an soudoryon, seul a'm holyas dres an gort, a dheuth in unn rûth ajy. Ow henderow a stêvyas er ow fynn, kepar hag onen muscok. "Gwakha an rom!" ev a grias dhymm. "Ha gorr gwithyas arâg an daras!' An soudoryon a dennas wàr dhelergh pàn dêwlys ev y honen orta gans y fakel ha'y dhagyer. My a worras dew wôlyor a'm parcel ow honen, ha my ow fydhya ina, rag gwitha an daras. Dre remenant an nos ny welys vy ow henderow màn.
Myttyn avarr, yth esa an ravnans ow turya heb hedhy. Caslewyth Baird a wrug derivas yn poblek, dre weskel a'n tabours, cregys dell vedha pùb lader kychys i'n gwythres, pynag oll a ve. Pennvêster creslu an gaslÿs o dhe weles, rag prevy nag esa an Caslewyth ow fâcya defry. Hag i'n hêsyans a holyas an derivadow, y whrussyn ny omvetya, my ha Herncastle, unweyth arta.
Ev a istynas y leuv, dell o ûsys, ha leverel, "Myttyn dâ."
My a wrug sevel orth ry ow leuv ow honen.
"Gwra clerhe kyns," yn medhaf, "fatla gafas an den Eyndek y vernans in withva an arvow, ha pÿth yw styr y dhewetha ger, pàn wrug ev meneges an dagyer in dha dhorn."
"An Eyndek a gafas y vernans, dell gresaf, dre woly mortal," yn medh Herncastle. 'Styr y dhewetha ger, naneyl ny'n goraf vy."
My a viras orto yn sevur. Y gonar a'n jëdh de o gyllys cowl-gosel. Ervirys en vy dhe ry unn chauns dhodho moy.
"Yw henna oll an pÿth a'th eus in clerheans?" my a wovynnas.
Ev a worthebys, "Hèn yw oll."
My a drailyas ow heyn er y bynn. Ha bythqweth ny wrussyn ny cows warbarth wosa an eur-na.
IV
Yth esof ow pesy ùnderstondyng dell yw hemma oll scrifys a'm kenderow (mar ny dheu neb otham a'y bùblyshya) rag derivadow dhe'm teylu yn unnyk. Ny leverys Herncastle tra vÿth a yll jùstyfia dhymm leverel ger orth agan comondyas. Mockys veuva moy ès unweyth tùchyng an Adamant, gans an re-na usy ow perthy cov a'y dardh serrys kyns an omsettyans. Saw êsy dell yw desmygy, y remembrans y honen a'n cyrcùmstancys in withva an arvow may feuva sowthenys genef, hèn yw lowr whath dh'y sensy tawesek.
Whedhlys yw, y fÿdh ev chaunjya dhe rejyment aral, heb mar rag dyberth y honen orthyf vy. Yw gwir? A nyns yw? Ny vern! Ny allaf omgonstrîna dhe vos cùhudhor er y bynn – ha dre rêson dâ, dell hevel dhymm. Mar teffen ha pùblyshya an dra, ny'm beus dùstuny vÿth dhe worra ma's dùstuny moral. Ny'm beus prov ev dhe ladha an dhew dhen orth an daras. Na ny allaf unweyth declarya ev dhe ladha an tressa den aberveth – rag ny allaf leverel y whrug vy gweles an camweyth dre syght ow honen. Gwir yw, my dhe glêwes ger an Eyndek in newores. Saw mar pe an ger-na jùjys dhe vos lavar varys a dranjyak, fatla vensen vy contradia an vreus-na, a'm godhvos ow honen? Gesowgh agan nes'hevyn, a'n dhyw barth, dhe sensy aga breus aga honen adro dhe'n pÿth a scrifys vy, ha dhe ervira i'ga honen an dyflassys eus dhymm a'n pollat i'n eur-ma, mars yw growndys dâ pò drog.
Kyn nag esof cammen ow cresy an henwhedhel Eyndek a'n gèm, re varthys dres ehen, res yw dhymm alowa, kyns ès my dhe worfenna, dell ov vy dynys gans neb hegoleth inof a'n very negys. Sur perswâdys ov vy, pò sur decêvys, na fors pyneyl, dell eus trespasseth ow try tenkys yn tialus. Certan ov vy, Herncastle dhe vos cablus. Ha kefrÿs yth ov leun lowr a fancy rag cresy y fÿdh edrek ganso i'n termyn a dheu, mar mynn ev sensy an Adamant dh'y honen – hag edrek gans re erel, a'y gemeres dhyworto, mar mynn ev ry an Adamant in ro.
GERVA – GLOSSARY
Definitions have generally been confined to those relevant for the story. To keep the glossary to a manageable length the listing excludes the most common words. These are best looked up in Gerlyver Kescows (Ian Jackson).
On-line at https://www.skeulantavas.com/vocabulary/gerlyver-kescows-2nd-edition
If you need grammar, by far the most helpful book is Desky Kernowek (Nicholas Williams, Evertype 2012).
achêson m = chêson
adreu·s dhe2 prep across
agweth f agwedhow phase
aneth m anethow [marvellous] adventure
anger m anger
apperya v appear
army m army
asperhe· v exasperate
basdowr ‖ m shallows, ford
bedhus adj daring
bës bysow m ring (third) finger
bledhynnow pl = bledhynnyow
boll adj transparent
bôstus m boastful
Brâmah m Brahmah
brâmyn m brâmyns brahmin
brith dre2 phr inlaid with
camweyth m evil deed
camùnderstondya v misunderstand
carn m carnow hilt
caslÿs ‖ f caslÿsow headquarters
chyffar m trade, exchange
clerheans m clarification, explanation
comondyas m comondysy commanding-officer
conformya v conform
conqwerrour m conqwerrours conqueror
conqwest m conquest
contradia v contradict
cresys f credit, belief
cro·nykyl m cro·nyclys chronicle
cruny v store up
cùhudhor m cùhudhoryon accuser
cùntellor m cùntelloryon collector
dagyer m dagyers dagger
dastardha v break out
decêvya v deceive
defens m defence
dialus adj vengeful, punitive
dregynus adj mischievous
dûta m dûtys duty
duwsys m duwsysow deity
duwyl adj divine
dworeno·s adv at dusk
dyflassys m disgust, aversion
dylaha adj lawless
dysacrans m sacrilege
dyskybleth m discipline
dyspûtyans m dispute
encressya v wax
entryng m entrance
erby·nn prep = warby·nn
Eyndek adj Indian
fâcya v bluff
fakel f faclow torch (burning)
fa·ntasy m = fancy
farya v behave
felshyp m fellowship, friendship
fynsyes ha due phr over and done with
gologh m worship
gôlyas m watch, vigil
goreskynnus adj conquering
gwerryor m gwerryoryon warrior
gwil mêstry wàr2 phr get the better of
happya v happen
hardlych adv strictly
hegoleth m credulity, superstition
hengof m hengovyon tradition
hêsya v throng
hevelep adj similar
hogen adv still (future reference)
holyor m holyoryon successor
in danjer prep under the influence of
in newores phr dying
kentrynna m spur, induce
kychys i'n gwythres phr caught in the act
lesta v hinder, prevent
leuv f hand
loorven ‖ m moonstone
ly m liow oath
mammyêth ‖ f mamyêthow native language
marthus m marthùjyon wonder, marvel
merkêr ‖ m merkeryow catchword
mo ha myttyn phr day and night
Môgùl m Môgùls Mogul
moral adj moral
mortal m mortals mortal
myshevyans m disaster
nes'hevyn m / pl relative(s), next-of-kin
noswedha v typify
omdrailya v turn round
omgonstrîna v bring oneself (to do sth)
ost m ôstys host, army
owra v gild
parcel m & f company
pennvêster creslu an gaslÿs phr the provost-marshall
performya v perform
perhenogeth m possession
precyùs adj precious
prierynysys m pilgrimage
pùblyshya v publish
pylla v pillage
pyllans m pillage
raglavar m raglavarow prologue
rainyans m reign
ravyn m rapine
restorya v restore
salusy v salute, greet
Sarsyn m Sarsyns Mohammedan
Sarsynek adj/m Mohammedan
saw ... yn unsel phr except (emphatic)
sawyor m sawyoryon preserver
sensy in omrêwl phr keep under control
sêsya v seize
sewyoryon an gaslÿs ‖ phr the camp-followers
sowdon m sowdons sultan
talpen ‖ m talpennow pommel
tanek adj fiery
tenkys f destiny, fate
terros m terryjy destruction, havoc
teythiak adj native
tranjyak m delirium
tredden ‖ m three men
tresourjy m tresourjiow treasury
tùchyng prep concerning
Vyshnû ‖ m Vishnu
vÿth adv after comparative even
wàr an lytheren phr literal(ly)
wàr benn dêwlin phr on one's knees
wàr rag phr = in rag
wharvedhyans m happening, event
whedhla v tell a tale
worth golow nos phr by night