John Meade Falkner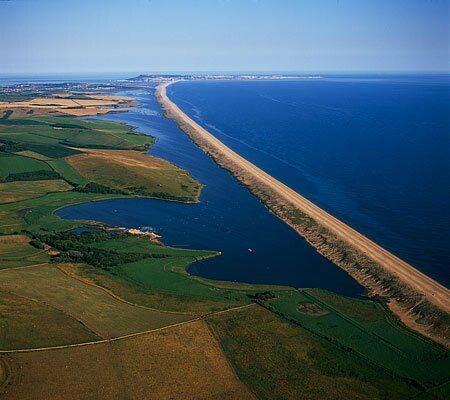 Chaptra 1
IN TREVEGLOS MOONFLEET
Kernowek © 2023 Ian Jackson
Yma Gerva awoles
Yma treveglos Moonfleet hanter mildir dhyworth an mor ryb an streth yw cries Fleet, wàr hy glann dhyhow pò west. An gover-ma yw cul, mayth usy ow tremena worth an treven: omma y hyll lappyor dâ lemmel dresto, dell wodhyr, heb gwelen. Mès yma ow mos moy ledan i'n vorva awoles dhe'n bendra, rag kelly y honen oteweth in logh a dhowr sal. Nyns usy an logh ow servya ma's ÿdhyn mor, kerhydhas, hag ester; yma hy ow formya tyller a'n ehen yw gelwys lagoun i'n Enesow Eyndek – hy yw kës dhia'n Ganel ôpyn dre vanken vrâs pò tommen a vùly, may fynnaf côwsel moy a homma kyns napell. Me a gresy, pàn en flogh, an plâss-ma dhe vos henwys Moonfleet awos an loor dhe shînya pòr splann wàr an lagoun in nos cosel, poken i'n hâv pò in rew an gwâv; erna wrug desky yth o 'Mohune-fleet' in gwrioneth, ha'n hanow cot'hës, ha devedhys a'n teylu Mohune, onen meur, o arlydhy oll an côstys-ma i'n termyn eus passys.
Ow hanow yw John Trenchard, ha me o pymthek bloodh pàn dhalleth an whedhel-ma. Ow thas ha'm mamm a veu marow nans o lower bledhen, hag yth esen vy tregys in chy ow modryp, Mêstresyk Arnold, o cuv warlergh hy rêwl, saw re strait ha tynn, ma na'm cara vy.
Me a vynn côwsel wostallath a neb gordhuwher in kynnyaf an vledhen 1757. Mis Hedra dewedhes o, sur lowr, kyn ankevys py dëdh pòr ewn, ha me a'm eseth i'n parleth arâg bian, ow redya wosa prës tê. Yth esa dhe'm modryp nebes lyfryow: Beybel, Pejadow Kemmyn, ha homylys in lower kevrol – ny'm beus cov a re erel. Saw an Revrond Mêster Glennie, esa ow tesky dhe ny, flehes an dreveglos, a wrug lendya dhymm lyver whedhlow, leun a les aventurus, ha'y hanow o The Arabian Nights Entertainment. Yth esa an golow ow fyllel wàr an dyweth, ha skyla cessya redya a'm bodh. Kyns oll, an parleth o rom yêyn ha'y jairys reun vergh ha sôfa, ha nyns eus i'n danvaglen ma's skew paper lywys, rag ny vynna ow modryp alowa tan kyns ès dallath mis Du. Yn nessa, yth esa fler mousak a sov tedhys i'n chy, rag yth esa ow modryp ow trockya cantolyow gwâv wàr framyow i'n gegyn dhelergh. Yn tressa, me o drehedhys bys in rann a'n Arabian Nights a strothas anal dhymm ha gorra whans a hedhy redya rag very fienasow a wetyas. Yth o an le-na in whedhel an 'Lugarn Marthys', may fynn an fâls-êwnter gasa men dhe godha ha sêlya ganow an fogô, ha prysonya an maw, Aladdin, i'n tewlder, rag nag o hemma parys dhe dhascor an lugarn erna dheffa arta yn tiogel wàr vàn. An wologva-ma, yth esa ow try dhe'm brës onen a'n hunrosow uthyk, may fedhen ow tesmygy bos degës in rômyk aberveth ha'n fosow ow clôsya warnan, ha me kemerys gensy yn frâs, mayth o gwarnyans vas in aventur a'm codhas moy adhewedhes.
Ytho me a wrug astel redya, ha kerdhes bys i'n strêt. Res yw alowa an strêt dhe vos dylabedhys, kynth o braffa kyns heb dowt. I'n tor'-ma yth esa le ès dew cans body in Moonfleet, saw aga threven o istynys dygempen, desedhys omma hag omma dres hanter mildir, a bùb tu dhe'n fordh. Bythqweth nyns o taclow nowedhys i'n bendra. Mars o res êwna neb chy porrês, anjy a vynna y dhyswil yn tien. Rag henna yth esa bùlhow aswiek i'n strêt, ha lowarthow overdevys, trogh aga fosow. Ha dhe lies chy, mars o whath a'y sav, yth esa semlant na vedha scant a'y sav termyn hir.
An howl a veu sedhys. In gwir, y feu mar dewl solabrës mayth o penn awoles an strêt, an penn wor'tu ha'n mor, gyllys oll mes a wel. Yth esa nebes nywl pò mog i'n air, hag odour a lastethes leskys, ha'n kensa skeus rewys a'n kynnyaf, dell wra dh'agan preder trailya dhe dan yw plesont, dhe gonfort hir an lies gordhuwher gwâv usy ow tos. Pùptra o pòr gosel, ha me ow clôwes frappyans morthol neb le wàr an strêt dhyragof. Me êth rag y whythra, rag nyns esa creftow dhyn in Moonfleet, marnas pyskessa. Yth o Ratsey, den an clegh, hag ev bysy in crow, hag entryng hemma ryb an strêt, ow corra lytherennow dhe ven bedh gans morben ha genn gravya. Ev o mason kyns ès bos pescador, ha sley o va gans y doulys. Otham men bedh i'n gorflan mars esa dhe dhen, ev a vynna y wovyn orth Ratsey. Me a dheuth ha posa dres an hanter-daras ha meras polta, hag ev ow lavurya gans an genn in drog-wolow lugarn. Ena ev a'm gwelas pàn dherevys y benn, ha leverel:
"Hay, John, mar nyns eus whel dhys dhe wul, deus ajy ha sensy an lugarn dhymm, ha gorfenna an dra ny vëdh ma's ober hanter-our."
Ratsey o caradow orthyf pùpprës, hag ev lower torn ow lendya toulys dhymm rag gul scathow, ytho me a gerdhas ajy ha sensy an lugarn, ha meras fatl'esa va owth asclejy an men Portland gans an genn, ha res dhymm plynchya bÿth pàn dheffa scommyn re ogas dhe'm lagasow. An scrif o cowlwrës, saw yth esa Ratsey whath ow colenwel pyctour bian a'n mor wàr an men awartha: cotra, ha scûner ow settya wàr y bynn. Me a'n consydra gravyans brav i'n termyn-na, saw lemmyn me a wor nag o ma's gweyth garow. In gwir, te a yll dha honen y weles in corflan Moonfleet i'n jëdh hedhyw, ha redya an scrif inwedh, kynth yw melen dre gewny, heb bos mar gler dell o i'n nos-na pell tremenys. Ot omma an geryow:
SACRYS IN COV
DAVID BLOCK
15 bloodh, a veu ledhys gans gonn o tennys
wàr an scûner Elector, an 21a mis Efen, 1757.
Dyvew (dre borpos cruel)
y tewhelaf doust dhe'n pry,
wor' Duw ow powes cosel,
a'm selow Dëdh Breus defry.
Dy, den fell, yth êth inwedh:
y'th tial Duw leun a ras,
holergh dhyso mar ny vëdh
edrek gwith rag painys brâs.
An Revrond Mêster Glennie a screfas an gwersyow, ha my a's godhya rag declêmya, awos ev dhe ry copy dhymm. Dassenys in gwir o derivas mernans David der oll an dreveglos, ha whath yth esa wàr bùb min. Ev o mab heb broder na whor dhe Elzevir Block, esa ow rentya an tavern Why Not? orth penn awoles an dre; hag ev o coweth dhe'n franklondyoryon pàn veu aga lester gwern dhelergh contraweytys an nos-na a Vetheven gans scûner an Governans. Yth o whedhlys dell vowns y dyskeverys dhe dus an Tolljy gans Jùstys Maskew, Manor Moonfleet, hag ev wàr an Elector pàn veu scath an londyoryon kychys. Y wharva neb showyans omlath kettel dheuth an dhew worhal ryb tenewen an eyl y gela, ha Maskew a gemeras pystol ha'y denna wàr David orth y anow, ha tra vëth intredhans ma's an dhew wùnal. Howlsav an hâv, dohajëdh, an Elector a dhros an lester trespassys dhe Moonfleet, mayth o posse a gonstâblys parys rag hùmbrank an londyoryon dhe Jail Dorchester. Y kerdhy an prysners der an bendra, ow trôsya carharys aga ufern, dew ha dew warbarth, ha pobel sevys orth pùb daras pò worth aga sewya. Yth esa an wer ow salujy gans ger hegar, rag ny a aswony an moyha rann dhe vos tregoryon a Ringstave ha Monkbury; ha'n benenes ow kyny rag aga gwrageth ty. Saw gesys veu David, corf marow i'n lester, ytho ev a wrug pê costly rag prank unn nos.
"Eâ, yth o cruel, cruel, tenna wàr vaw mar yonk," yn medh Ratsey, ha gul unn pâss wàr dhelergh rag studhya effeth an baner esa ev ow kenna dhe scûner an Tolljy, "ha trobel a's tevyth, lyckly lowr, an dus truan erel a veu kychys, rag Laghyas Empson a lever try anedha dre vedhons cregys sur gans an nessa breuslÿs. Me a remember an termyn," ev a bêsyas, "nans yw deg bledhen warn ugans, may feu tamm kedrynn inter an Royal Sophy ha'n Marshall – peswar a'n londyoryon a veu cregys, ha marow kefrës ow thas coth vy, abàn êth ha gweles dyweth an dus truan in Dorchester, hag ev a'y sav bys in y dhêwlin in Dowr Frome rag aspia an execûcyon, awos pobel oll an pow dhe vos ena, ha mar vrâs o an rûth nag esa plâss namoy dhe sevel ma's i'n ryver. Otta lowr," yn medh, ow trailya unweyth arta dhe'n men bedh. "De Lun me a vynn lînenlywa an portys in du, ha kemeres pyncel rudh rag poyntya an baner; ha lemmyn, a vab, y whrusta gweres orth an lugarn, ytho deus genam dhe'n Why Not? hag ena ny a vynn talkya gans Elzevir, rag otham trist yma dhodho a'n kescows a gothmans cuv dhe wella y jer, ha ny a gev gwedren a'n jenevra Holland dhis rag lettya yêynder kynnyaf."
An Why Not? nyns o hanow gwir an tavern; yn ewn yth o an Mohune Arms. An teylu Mohune o perhen kyns, dell leverys, dhe oll an dreveglos; saw aga fortyn a godhas isel, ha gansans y codhas fortyn Moonfleet. Crellas loos aga mansyon o dhe weles wàr an vre awartha dhe'n bendra; yth esa aga alusenjy dhe gafos i'n strêt, in cres y hës, ha'n garth pedrak sqwattys hag overdevys; yth o an arvbows ha'n sûperscrypcyon Mohune dhe aspia wàr lies chy, ha'n eglos ha'n tavern intredhans, ha myns a'n degy o stampys gans sûperscrypcyon an decay inwedh. Omma yth yw res dhymm leverel nebes ger adro dhe arweth heraldek an teylu-ma; rag y wharva me dh'y don oll ow bêwnans, dell wrêta desky scon, ha me impryntys gensy bys i'm bedh. An scochon Mohune o gwynn pò arhans plain, heb tra vëth warnodho marnas unn lytheren 'Y', brâs ha du. Me a'n gelow lytheren, kyn whrug an Revrond Mêster Glennie unweyth styrya dhymm, cammen nag o 'Y', mès an pëth yw henwys cross-pall gans herôs. Cross-pall mar pe pò pynag oll, y semlant ôpyngwelys o 'Y' du, ha brehow ledan owth istyna bys in dew gornet an scochon avàn, ha'n lost ow sevel wàr woles. Den a wely an sin-na gravyes wàr an manor, ha wàr an eglos – kefrës menweyth ha gweyth prenn – ha wàr ugans pò moy chy i'n bendra, hag yth esa ow cregy wàr an bord arweth a-ugh daras an tavern. Aswonys o 'Y' an teylu Mohune dres lies mildir ader dro, ha'n tavern pàn wrug unn ost kyns y gria Why Not? in ges, yth o an les'hanow-ma glenys fast alena rag.
Gordhuwher gwâv, pàn esa tus owth eva i'n Why Not? ha my a'm sav lies treveth avês, y hyllyn vy golsowes ortans ha'ga hana: Ducky-stones pò Kegs bobbing One, Two, Three, pò neb ilow aral a vedha marners ow kescana i'n west. Canow a'n par-na ny's teva dallath na dyweth, ha scant o an styr i'ga cres. Y fedha unn den ow whyrny an ton, ha'n re erel ow whyrny carol solempna, mès eva poos nyns esa vëth, rag na vedhowy Elzevir Block y honen bysca, ha ganso nyns o dâ mar mynna ôstysy medhowy naneyl. Pùb gordhuwher cana, y feu an rom tomm ha'n êthen mar dew wàr weder an fenester ajy, na ylly den meras aberveth. Saw ken termyn, pàn nag esa cowethyans, y fedhen vy ow cîky inter an croglennow rudh hag aspia Elzevir Block ha Ratsey ow qwary tâblys orth an voos estyll ryb an tan. Wàr an keth voos-ma y whrug Elzevir gorra corf marow y vab dhe wroweth, ha re a dherivys fatell wrussons y meras der an fenester nosweyth ha gweles an tas ow whelas golhy an goos caglys in mes a vlew melen an mab, ha tell glôwsons y an tas owth hanaja hag owth talkya orth an pry dyvew kepar ha pàn wothfa convedhes. Bohes venowgh y feu an eva i'n tavern warlergh henna, rag Block êth moy ha moy tawesek ha trenk. Cosmers bythqweth ny's cara ev, hag i'n tor'-ma y fedha ow plegya y tâl wàr aga fynn, mayth esa tus ow sensy an Why Not? tyller molothak, hag yth o gwell gansans eva i'n Three Choughs in Ringstave.
Fest frommys en vy pàn wrug Ratsey derevel an cacha ha'm hùmbrank ajy dhe barleth an tavern. Rom isel an nen, ha tewas wàr an leur, heb golow vëth marnas tan, prennyer mor y gunys, wàr an olas, ow lesky cler ha lenter in flammow blou holan. Yth esa bordys in pùb penn dhe'n rom, ha chairys, prenn heb gorher na pluvak, adro dhe'n fosow. Orth an voos estyll ryb an chymbla yth esa Elzevir Block a'y eseth, ow megy pib hir hag ow meras wàr an tan. Den hanter cans bloodh o va; yth esa dhodho gols brith glas; y fysment rêwlys o ledan ha wheg lowr, bojek an abransow; ha bythqweth ny welys tecka tâl. Y fram o berrdew, byttele crev cowrek; in gwir, oll an pow o leun a whedhlow a'y vertu coynt a berthyans heb sqwîthter. Ost o neb Block pò aral i'n Why Not? dres lies henath, saw mamm Elzevir o devedhys a'n Iseldiryow, hag indelha y teuth y hanow ùncoth ha'y skians i'n tavas Isel-Almaynek. Scant ny wodhya lies huny nameur anodho, ha qwestyon dâ o fatla ylly ev mentêna an tavern, dre rêson nag esa ma's nebes negys i'n tyller-na. Saw bythqweth, dell hevelly, nyns esa fowt mona dhodho. An bobel a garsa whedhla a'y grefter dre vrâs, mès yth esa cows inwedh a weres dhe wedhwesow, hag a gonfort dhe glevyon dre royow dyhanow, ha hynt rias rann anodhans dell o Elzevir Block, hag ev mar asper ha tawesek kyn fe.
Ev a wrug omdrailya ha sevel pàn dheuthen ajy, ha'w dowtys orth ow ferswâdya bos y fâss tewlhës kettel y'm gwelas.
"Pandr'yw porpos an maw omma?" a gowsas orth Ratsey, ha lymm y lev.
"Y borpos yw an keth hemma 'vell porpos avy: gwedren leth Ararat in gwith rag yêynder kynnyaf," yn medh den an clegh, ow tenna ken chair dhe'n voos estyll.
"Leth an vuwgh yw gwell dhe flehes a'n par-na," a veu gorthyp Elzevir, hag ev ow kemeres dew goltrebyn brest bryght dhywar an glavel, ha'ga gorra dhe'n voos, hag owth anowy an cantolyow gans scommyn dywys i'n olas.
"Flogh nyns yw John; dhodho yma an keth bloodh avell David, ha namnygen y whrug ev gweres dhymm orth gorfenna men bedh David. Gorfennys yw lemmyn, marnas gwyscas paint wàr an lestry, ha, mar pëdh bolùnjeth Duw, y fëdh settys nos Lun yn pòr deg i'n gorflan, may hyll an mab truan cafos cres, sur bos gwelha gweyth dêwla Mêster Ratsey a-ughto, ha gwersyow an pronter kefrës, rag styrya dyweth o kemmys dyflas."
Dell hevelly dhymm, y feu Elzevir tamm medhalha pàn gowsas Ratsey a'y vab, hag yn medh, "Eâ, yma David ow cùsca in cres. A'n dros dh'y dhyweth, an re-na ny vëdh cres vëth pàn dheffa dyweth dh'anjy. Ha'n dyweth ow tos uskyssa ès dell usons pàr hap ow qwetyas," ev a geworras, ow côwsel moy ino y honen ages orthyn ny. Mêster Maskew o mênyes yn cler, ha me ow perthy cov tell wrug re gwarnya an jùstys na dheffa dhe Elzevir nes, rag pyw a wodhya den othommak pandra ylly gul? Bytegyns an dhew dhen a vetyas agensow in strêt an dreveglos, heb sordya dhe Block moy ès trèm serrys wàr y fâss.
"Tety valy!" yn medh den an clegh in unn woderry. "Vilha dêda ny wrug den; saw bynnar re brederho brës a'n dra ha'n dial. Gas henna dhe Brovydens; y whrer kepar gwrëth gans cummyas Duw, a wra gwetyas hy reward may fo ewn yn sur. 'Me a bew an venjans. Me a vynn aqwytya, yn medh an Arlùth.'." Hag ev a wrug dy'sky y hot ha'y gregy wàr ebyl.
Block ny worthebys vëth, saw ev a worras teyr gwedren wàr an voos, ha kemeres in mes a amary botel vian rownd, hir hy honna, ha dylla unn wedren dhe Ratsey hag unn dhodho y honen. Ena ev a wrug hanter-lenwel an tressa, ha'y fockya dhymm an voos ahës, ha leverel, "Tàn hy, a vaw, mar mynta; ny vëdh dhys vas, na myshyw dhys naneyl."
Namna vynna Ratsey derevel y wedren kyns ès hy dhe vos leun. Ev a wrug mousas ha crackya gwessyow wàr an wyras. "Ogh leth Ararat druth!" yn medh. "Mar wheg, mar grev avell an pennlas a shâmyas Noy. Ha kergh lemmyn an tâblys, John, ha gorr dhyn wàr an voos." Ytho y a dhalathas an gwary, ha me a gemeras lemmyk a'n wyras, ha'm taga ogasty, rag nag o dewas cales kenevyn dhymm, ha hemma medhwyl ha loscus i'n vriansen. Nyns esa nag an eyl nag y gela ow côwsel, ha ny veu son vëth ma's ruglans an dîcyow pùpprës, ha rùttyans an darnow môvyes dres an bord. Traweythyow unn gwarior a wrug powes rag tùchya y bib, hag orth dyweth pùb gwary y whrussons y nôtya aga scor wàr an voos gans calhen. Indelha me a wrug meras unn our, abyl dhe gonvedhes an gwary yn tâ, ha pigys a weles bord gwary Elzevir, o meur y hanow i'n côstys-na.
Yth o rann a'n mebyl i'n Why Not? dre lies henath a'n ôstys; an bord a servyas myternydhyon i'n Gwerryans Bredereth martesen, rag gul dhe'n termyn tremena. Pùptra o prenn derow, ha polyshys: bord, boxys dîcyow, ha gweryn. Mès adro dhe'n amal yth esa scrif Latyn, brithweythys in prenn gwynn, ha me a'n redyas i'n kensa gordhuwher-na, heb ùnderstondya, erna wrug Mêster Glennie y drailya dhymm. Y feu chêson dh'y remembra wosa henna, ytho me a wra y screfa omma in Latyn rag an re a wor an tavas-na, Ita in vita ut in lusu aleae pessima jactura arte corrigenda est, hag in Sowsnek, kepar dell y'n trailyas Mêster Glennie, As in life, so in a game of hazard, skill will make something of the worst of throws.
Elzevir a dherevys oteweth y wolok warnaf ha côwsel orthyf, ha nyns o anwhek, "Maw, prës yw dhys mones tre; whedhlys yw Barv Dhu dhe walkya kensa nosow an gwâv, ha re a'n metyas fâss ha fâss intra an chy-ma ha'th chy dhejy." Me a welas fatell garsa ev bos ryddys ahanaf, ytho me a worhemynnys nos dâ dhe'n dhew, ha dallath dhe dre, ow ponya dhy oll an fordh, kyn nag o henna rag dowt Barv Dhu, awos Ratsey dhe leverel na via chauns vëth a'y dhierbyna na ven vy ow mos nosweyth ryb an gorflan.
Barv Dhu o onen a'n dus Mohune a veu marow nans o cansvledhen, hag ev o encledhys i'n dhorgell in dann an eglos, gans re erel a'y deylu warbarth, saw ny wodhya ev powes in cres, boneyl (dell levery rann) awos ev pùb termyn dhe whelas tresour gyllys dhe goll, bò (herwyth re erel) drefen drocoleth dres ehen y vêwnans. Ewn mars o an dewetha rêson-ma, res yw ev dhe vos bad den defry, rag yth esa tus Mohune marow kyns pò marow a'y wosa ha drog lowr rag confortya nebonen i'n dhorgell-na pò kenyver plâss. Y fynna pobel cresy, nosweyth tewl a'n gwâv, fatell aspiens y Barv Dhu, ha lugarn coth y fassyon ganso, ow palas rag cafos tresour i'n corflan; hag y levery an re a bretendya godhvos moyha oll y vos ev den a'n brâssa hirder, bùsh barv dhu, lyw cober dh'y fâss, ha tebel-lagasow, ma na ylly pynag a verra warnedha ma's merwel kyn penn an vledhen. Henna mar pe gwir poken, yth esa an dregoryon bohes aga nùmber in Moonfleet nag o gwell gansa kerdhes deg mildir adro ages mos nosweyth dhe'n corflan in nes; hag unweyth, pàn veu Cracky Jones truan, neb o gwann y benn, kefys yn farow wàr an wels, unn ternos a hâv, y fynna pobel cresy ev dhe vetya gans Barv Dhu kyns terry an jëdh.
Mêster Glennie, neb a wodhya moy adro dhe daclow a'n par-ma ès pob aral, a styryas Barv Dhu dell o certan Coronal John Mohune, tremenys cans bledhen alemma, ogas lowr. An Coronal Mohune, acordyng dhe'n whedhel, i'n gwerryans uthyk warbynn an Kensa Mytern Charlys, a forsâkyas lelder y deylu rag scodhya ken an rebels. Indelma, pàn veu appoyntys Governour dhe Gastel Carisbrooke abarth an Seneth, ev o i'n tyller-na jailer an Mytern, saw fâls dh'y fydhyans. Rag yth esa an Mytern ow ton adamant brâs, pùb eur oll in dann gel, o presont in mes a dhorn y vroder-Vytern a Frynk. Ha Mohune a glôwas son a'n jowal, ha dedhewy, mar pedha dascorys dhodho ev, keas y lagas pàn ella an Mytern in fo. Saw an bylen-ma, wosa kemeres y fâls-gober, a wrug gwary traitour unweyth arta: dones gans parcel soudoryon i'n eur o poyntys rag diank an Mytern, ha cafos ev dhe scappya dre fenester, ha'y dhalhenna in strotha gwith, ha derivas dhe'n Seneth, scappyans Y Vrâstereth na veu lettyes marnas dre hewolder an Coronal Mohune. Mès ass yw gwir, dell lavaras Mêster Glennie, na dal dhyn perthy envy warbynn pobel ùngrassys, warbynn an den a wra kerdhes in cùssul an debel-wesyon. Y codhas gorgîs wàr an Coronal Mohune; remuvys veuva in mes a'y Soodh; hag ev ow tewheles dhe Moonfleet dhe dre. Ena pell dhyworth tus y whrug trega, despîsys gans oll an dhew barty i'n Stât, bys pàn veu marow, i'n termyn lowen-na yw henwys Galow Tre an Mytern, an Nessa Charlys. Mès warlergh y ancow kyn fe, ny wodhya ev powes in cres; rag an whedhel dell o, ev a gudhas in neb le an tresour a veu grauntys dhodho rag cummyas diank an Mytern, ha heb coraj dh'y reclâmya ev a wrug gasa an kevrîn dhe vos marow ganso, hag ev a resa dhana dos in mes a'n bedh rag trouvya hemma arta. Bythqweth ny vynna Mêster Glennie avowa mar cresy oll an whedhel, hag ev ow tesky gwelesygeth a spyryjyon, ha dâ ha drog, dell yns y derivys i'n Scryptour Sans, mès an gorflan dell o tyller ùnlyckly, may fe Coronal Mohune whensys dhe whelas y dresour inhy; a pe ena encledhys, y'n jevia lies chauns dh'y lyftya pàn o va whath yn few. Pynag oll a ve an dra, kynth esa dhymm bolder an lion i'n jëdh, ha me ûsys dhe menow'hy an gorflan, awos an vu ena dres an mor dhe vos a'n moyha ledan, bytegyns ny via prow vëth lowr dhe'm dry vy nosweyth dy. Ha nyns esa fowt dhymm ow honen a dùstuny dhe'n whedhel, rag unweyth pàn veu res kerdhes bys in Ringstave rag somona Doctour Hawkins, an nos-na may torras ow modryp hy berr, me êth wàr trûlergh an wûn ahës, usy ow meras dres an gorflan unn vildir abell; hag ena, yn pòr certan, me a welas golow esa ow taromres adro dhe'n eglos, dyw eur a'n nos, le na ylly den onest bos wàr neb cor.
GERVA – GLOSSARY
Definitions have generally been confined to those relevant for the story. To keep the glossary to a manageable length the listing excludes the most common words. These are best looked up in Gerlyver Kescows (Ian Jackson).
On-line at https://www.skeulantavas.com/vocabulary/gerlyver-kescows-2nd-edition
If you need grammar, by far the most helpful book is Desky Kernowek (Nicholas Williams, Evertype 2012).
For those reading aloud: the pronunciation of the letter Y (in the International Phonetic Alphabet) is either [ˈjeː] or [ˈʍəɪ].
abell adv in the distance
alena rag phr thenceforth, from then on
alusenjy m alusenjiow almshouse
an Enesow Eyndek place-name the Indies
an Gwerryans Bredereth m the Civil War(s)
an Scryptour Sans m Holy Scripture
an Tolljy m the Revenue
ancow m death
aqwytya v repay
arvbows ‖ f arvbowsyow ‖ coat of arms
asclejy v chip
aventurus adj adventurous
awartha dhe2 prep above
awoles dhe2 prep below
bad adj bad
banken f bankennow beach (not sand)
berr f berrow shank, leg
berrdew ‖ adj stocky, thickset
bojek adj bushy
bord arweth m bordys signboard
breuslÿs ‖ f breuslesyow ‖ assize
brithweythya v inlay
bryght adj bright, shining
bùlgh aswiek m bùlhow toothless gap
bùly col bùlien pebbles
cacha m cachys latch
caglys adj matted
cammen adv at all with express negative
carhara v shackle, iron
carol m chorus
clavel f clavellys mantelpiece
clôsya v close in
coltrebyn m coltrebynnyer candlestick
constâbyl m constâblys constable
coraj m courage
coronal m coronals colonel
costly adj dear, expensive
cotra m cotrys cutter
crackya gwessyow phr smack one's lips
crellas m tumbledown ruin
decay m decay
declêmya v recite
dêda m dêdys deed
Dëdh Breus adv/m [on] Judgement Day
den an clegh phr sexton
derow col derowen oaks
diala v wreak vengeance upon
dorgell ‖ f dorgellow ‖ vault
drocoleth m wickedness
dygempen adj untidy
dyhanow adj anonymous
dylabedhys adj dilapidated
dyvew adj lifeless
dywy v kindle
ester col estren oysters
execûcyon m execution
fâls-gober m fâls-gobrow bribe
fâss ha fâss phr face to face
fell adj fell, cruel
fler m smell, stench
fo m flight (fleeing)
fogô f fogevyow underground chamber
fortyn m fortune(s)
frappyans m tapping
Galow Tre an Mytern phr the Restoration
garth pedrak m&f gardhow (gerdhyer) quadrangle
genn gravya m gennow graver
genna v chisel
gîky v peep
gols m head of hair
gorgîs m distrust, suspicion
governour m governours governor
grauntya v grant, give
groweth m lying (down)
gùnal m gùnalys gunwale
gwelesygeth f vision(s), apparition(s)
gweyth prenn m woodwork
gwrêty f gwrageth ty wife
gwyras f gwyrosow liquor
henath m successive generation
heraldek adj heraldic
herôt m herôs herald
hewolder m watchfulness
homyly m homylys homily, sermon
howlsav ‖ m howlsavow ‖ solstice
hynt m hyntys hint
impryntya v imprint, impress
jail m jails gaol
jailer m jailers gaoler
jenevra m gin
keas v shut off
keas y lagas phr wink, connive
kenevyn adj familiar
kerhyth f kerhydhas heron
kescana v sing together
kyny v sorrow
laghyas m lahysy lawyer
lagoun m lagouns lagoon
lappyor m lappyoryon leaper, acrobat
lastethes m weeds, rubbish
lemmyk m lemygow sip
lenter adj lambent
les'hanow ‖ m les'henwyn ‖ nickname
lester gwern dhelergh m lestry ketch
lînenlywa ‖ v line (with paint)
loscus adj burning
manor m manoryow manor
mansyon m mansyons mansion
medhowy v get drunk
medhwyl adj intoxicating, heady
menow'hy v frequent
menweyth ‖ m stonework
molothak adj cursed, blighted
moos estyll f mosow trestle table
morben m morbennow mallet
morva f salt marsh
mousak adj rank (smell)
mousas v smell, sniff
myternyth m myternydhyon cavalier (in English Civil War)
nosweyth adv at night
ôpyngwelys ‖ adj obvious
orth y anow phr in his face
oteweth = wosteweth
othommak adj desperate
overdevys ‖ adj overgrown
parcel soudoryon m&f platoon, file of soldiers
pendra f pendrevow hamlet, village
pennlas m finest liquor
perthyans heb sqwîthter phr endurance
pescador m pescadoryon fisherman
port m portys port(hole)
prank m prankys prank, frolic
presont m presons present, gift
Provydens m Providence
pystol m pystolow pistol
rebel m rebels rebel
reclâmya v reclaim
reun vergh col horse hair
revrond m reverend
ruglans m rattle, rattling
rùttyans m rubbing
ryddya v rid
sal adj brackish
scappyans m escape
scochon m scochons escutcheon
scûner m scûners schooner
showyans m show, display
skew f skewyow screen
somona v summon
sov m tallow
sqwattys adj abandoned, deserted
streth f strêthow stream
sûperscrypcyon m superscription
tàn imperative take
tanvaglen ‖ f tanvaglennow ‖ grate
tommen f tomennow dyke
trega v dwell
tregor m tregoryon inhabitant
trèm f look
trespassya v commit an offence
trôsya v trudge
ùngrassys adj ungodly
ùnlyckly adj unlikely
vertu m vertus prowess
wàr neb cor phr at all with express negative
whedhla v tell tales
whyrny v croon
Y Vrâstereth title His Majesty